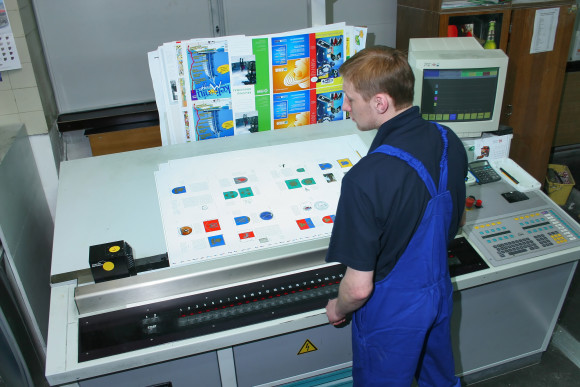 As Alaska's largest city, Anchorage is home to a variety of economic sectors, including: transportation, tourism, military, government and municipal. Anchorage is also home to several corporate headquarters, including the the regional headquarters for several multinational corporations. Due to its size and strategic location, Anchorage plays an important role in the wider state economy. Business moves quickly in Anchorage, and Northern Printing is here to ensure that your business is prepared to keep pace.
Established in 1967, Northern Printing is proud to be an industry leader, delivering the complete scope of business printing services and digital printing capabilities to industries throughout Anchorage and the surrounding areas. If you want your Anchorage business to stand out, gain a competitive edge or establish a true brand identity, Northern Printing is at your service! With a team of experienced, long-term employees and nearly 50 years in business, we have the experience, resources, and technology to service as your full-service printer. We don't just provide business printing, we work with you to understand your organization's needs, goals and budget. This allows us to ensure your businesses enjoys exceptional print products and printing services that are tailored specifically for you. In fact, we have a reputation for excellence and the ability to deliver printing that has a 'wow' factor.
Whether it's business cards for your office located on Walter J. Hickel Parkway, brochure printing for your business off Glenn Highway or full color printing for your medical office on East Tudor Road, Northern Printing is Anchorage's total solution printer. We are experienced in working with all types of industries, and we can meet the specialty business printing demands of your organization, whatever they may be. In addition, our full-service print shop features the latest print technology; and all work is performed in-house, allowing our talented team to ensure superior quality and customer satisfaction on each and every job. We also have a full-service bindery and finishing department, so you can be confident in our ability to handle your project from concept and design through completion. Best of all, we do all of this quickly and at an excellent value to your Anchorage business. From Dimond Center to Northern Lights Boulevard, Old Seward Highway to Moose Run Country Club, wherever your Anchorage business is located, you can depend on the experienced team at Northern Printing to meet your printing needs and exceed your expectations. Contact us today.