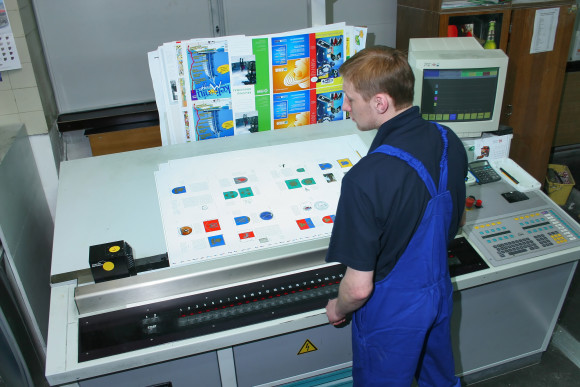 As the largest city in the interior region of Alaska, Fairbanks is home to several events and attractions that bring in tourists year round. This makes Fairbanks an excellent locale for new businesses and established corporations. While the needs of Fairbanks businesses vary from industry to industry, one thing they all have in common is a need for high quality, affordable printing. While these businesses enjoy the many benefits of their location, they still need to remain competitive with the larger Alaskan and U.S. markets. So, where do you turn when you need quality print products and prompt turnaround? You turn to the experts at Northern Printing! As a full-service printer, in business since 1967, we understand the needs of businesses throughout Fairbanks and the surrounding communities. Best of all, our team of talented, long term employees know how to stretch your marketing dollars, so you can enjoy cost-effective printing for virtually any commercial need.
When you're looking for affordable, eye-catching print products, look no further than Northern Printing! We have invested in the latest hi-def digital printing technology to provide you with the industry's finest service at excellent prices. So, whether it's brochure printing for your office off the Johansen Expressway, business cards for your department at the University of Alaska Fairbanks or any other type of business printing, Northern Printing is at your service! While there are several printers that serve the Fairbanks area, few can provide you with the combination of experience, quality and customer service that you'll find at Northern Printing. In fact, we work with you to understand your printing requirements, goals and budget. This allows us to ensure that we meet your needs with business printing services that are tailored specifically around you.
From the Chena River to George Parks Highway, Bentley Mall to Steese Highway, wherever your Fairbanks business is located, whatever your business printing needs, Northern Printing stands ready to deliver. As an industry leader for nearly 50 years, we have earned reputation for excellence, and we take great pride in meeting your color printing needs and exceeding your expectations. So, the next time your Fairbanks business has a project, and you really want it to have that 'wow' factor without breaking your budget, give us a call! We are a full-service printer, which means we can handle everything from concept and design through full-service bindery and finishing. Experience the Northern Printing difference for yourself, and let us put our service and expertise to work for you!